J.P.M. – 8 Porcelain Veneers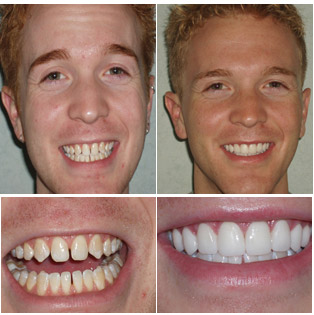 "My transformation began from the first moment I set foot in Dr. Pollack's office. He and his caring team members made me feel comfortable and confident about the decision I was making. I walked away from that initial consultation informed, empowered, and so very excited. Over the next few weeks, I enjoyed every visit with Dr. Pollack's family of technicians. Each team member seemed to share in my excitement, and I cannot thank them enough. They understood that these were no ordinary trips to the dentist. This was a preparation for a new me.
Now, when I look in the mirror, it is difficult for me to remember a time when I didn't love to smile. I would be lying if I said a day goes by without someone… a friend, a co-worker, a waitress at the diner… complimenting my smile. I don't have to tell you how greatly improved my teeth look, the picture speaks for itself. But what I wish I could express for anyone reading this is the change that occurs within. A change that begins with that first visit to Dr. Harold Pollack.
J.P.M."