Are Dental Implants Comfortable?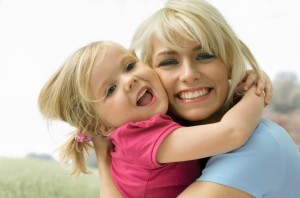 At New Jersey dental practice Beautiful Smiles by Dr. Harold A. Pollack, we regularly extract wisdom teeth and affected areas and place dental implants. Patients inform us that having teeth extracted is the harder procedure to have compared to getting dental implants placed, although many people would expect the opposite. With today's innovation and a lot of finesse, both of these treatments are remarkably easy to sit through and to recover comfortably after treatment.
When teeth are removed, they are commonly contaminated, the bone is infected, the tooth is cracked or the client is in pain. However, patients are typically delighted with how little pain they experience, in spite of being coming in with pain, worry, and uncertainty about "will they look after me?" and "will it be worth it?". This convenience level is because we put in the time so clients can explain their preferred wants, needs, concerns, fears, and the outcomes they expect prior to analyzing their mouth. A comprehensive assess
ment and composed treatment diet plan is essential before placing dental implants. Beautiful Smiles has extensive experience in preparing dental implant surgery, having placed thousands of dental implants over the course of our history. Our surgical ability and proper use of medications are likewise important in making both the treatment and postoperative outcomes simple to deal with.
When you have an implant, you are gaining back a lost body part, the time invested in planning puts you more at ease, helps you plan financially, the infection has been handled, and you feel more at ease about the treatment. The location is more comfortably dealt with given that the source of discomfort or infection is gone.
Much like the dental implant treatment, these minor discomforts are soon forgotten. Certainly the long term advantages of dental implants are enjoyed with years of predictability. Patients are happy to recommend this care and more readily will have more implant treatment as needed. Contact our Millburn dental practice today for more information on dental implants!