Beautiful Smiles for Children and Teens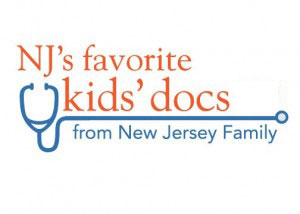 For over 30 years our practice has been dedicated to achieving Beautiful Smiles for the entire family. We feel as though it is especially important for children to develop an optimum oral hygiene regimen early on in life. By starting this progression at an early age you are helping your child lay the foundation for a lifetime of positive dental habits & significantly reducing their risk of potentially costly & invasive dental work down the road. Led by experienced New Jersey dentist Harold A. Pollack, DDS, our team at Beautiful Smiles takes a proactive role with our adolescent patients to teach them the value of preventative dental care and why it is important to them.
When Do I Schedule My Child's 1st Dental Appointment?
We find that many parents are unsure of when to bring their children to the dentist for their initial appointment. Our philosophy at Beautiful Smiles is to generally commence treatment from 2 1/2 to 3 years old. During your first visit with our team, we will: review family medical & dental history, conduct a thorough oral examination to measure growth & progression, clean the teeth & educate on optimum preventative care, assess risk of tooth decay, and answer any other personal questions that you may have regarding your child's health.
The Transition Years – Maintaining A Healthy Smile
As children grow and develop, (usually within the age range of 6-12 years old) they will gradually lose their primary teeth and will start to develop their permanent replacements. Since these permanent teeth will be their only set for the duration of their lives, regular dental visits are pivotal in maintaining a healthy smile. Each child's dental needs will vary, and the frequency of treatment will depend upon certain factors such as eating habits, how clean the teeth are kept, past treatments as well as anything else that may impact oral hygiene and function. Professional dental services such as cleanings, fluoride treatments and sealants are common solutions that can save both time and money.
Beautiful Smiles – A Different Dental Experience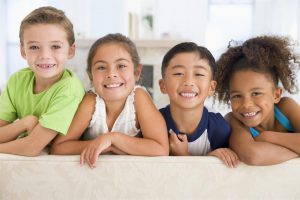 While we here at Beautiful Smiles share an extreme passion for dentistry, we understand that some of our younger patients may not share our same enthusiasm. In an effort to make our children and teen patients a little more comfortable when they come to visit us, we offer a number of amenities to ensure their comfort and spirit. Our patients routinely enjoy utilizing our: Gameboy DS, gift bags, coloring books, television, movies, headphones and more when they come in for an appointment. To learn more about pediatric dentistry services at Beautiful Smiles by Dr. Harold A. Pollack, or to schedule a visit for your child, we invite you to contact our office online or by phone at
(973) 947-4331.