Cosmetic Dentist Harold A. Pollack, DDS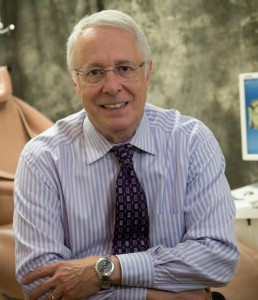 Our experienced cosmetic dentist, Harold A. Pollack, DDS, has been practicing dentistry in the local area for more than 30 years. Dr. Pollack and his team have brought their special approach to dentistry to more than 5,000 residents of Millburn, New Jersey and surrounding communities. Skilled in a vast range of dental fields and treatment techniques, Dr. Pollack takes great personal satisfaction in serving the community in which he was raised – and in which his father offered quality dental care as well, starting in the 1930s. In fact, Dr. Pollack's offices are located in what was once his childhood home!
Dr. Pollack has been recognized as one of New Jersey's Top Dentists multiple times and consistently strives to provide our patients with the best possible care in a comfortable, friendly environment. The following information offers more details about Dr. Pollack's biography and credentials, as well as a helpful guide on things to look for when choosing the best dentist for your needs. If you would like to learn more about Dr. Pollack and the restorative and cosmetic dentistry services available at our practice, please contact Beautiful Smiles today.
Meet Dr. Harold Pollack
Education
Dr. Pollack received his Doctor of Dental Surgery (D.D.S.) degree from the Temple University School of Dentistry. Since that time, he has devoted more than 5,000 hours to continuing professional education. Dr. Pollack prides himself on being able to offer the latest techniques and materials available to patients, and on placing a premium on learning new approaches to dentistry and improving patient care.
Continuing Education
Dr. Pollack continuously pursues education in order to remain at the forefront of the latest techniques and technology in dentistry. You can read about his latest Spear Education workshop, which focused on Facially Generated Dental Treatment Planning, in his blog here.

My family and I have gone to Dr. Pollack for 30 years and have been very happy with him and his delightful, friendly, helpful staff.

Susan Pendleton

January 14, 2020

12345
More Reviews
Memberships and Distinctions
In addition to pursuing various avenues of continuing education, Dr. Pollack is an active part of the professional dental community. His professional memberships and distinctions include:
American Academy of Cosmetic Dentistry (Charter Member of the New Jersey Chapter)
American and New Jersey Dental Associations
Pankey Institute Alumni Association, Quest Study Group
Affiliate Member: Academy of Osseointegration
Fellow: Academy of General Dentistry
Lecturer & Clinician: AACD (NJ Chapter), Raritan Valley Study Club
Best Dentist in America
New Jersey Monthly's Top Dentist 2010, 2013, 2014, 2015, 2016, 2020, 2021, 2022, 2023
New Jersey Family Magazine Favorite Kids' Doc 2010, 2011, 2012, 2013, 2014, 2015, 2016, 2017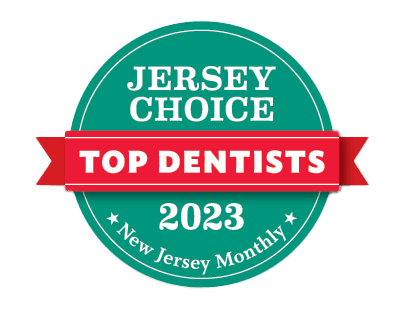 What is a Cosmetic Dentist?
A cosmetic dentist is one who focuses on the aesthetic aspects of the teeth in addition to functional concerns. Cosmetic dentists typically undergo many additional hours of education and training to learn about techniques and treatments designed to improve the appearance of a patient's smile. While many general dentists offer procedures designed to enhance dental aesthetics, experienced cosmetic dentists often make aesthetic procedures a focal point of their practice and are members of respected organizations such as the American Academy of Cosmetic Dentistry. Some of the more popular cosmetic dentistry procedures offered by cosmetic dentists include teeth whitening, porcelain veneers, and dental implants.
How to Choose the Best Cosmetic Dentist
Choosing the right dentist for your needs is a critical step toward increasing the chances that your goals will be successfully met. Here are a few guidelines on things to look for during your search for a qualified cosmetic dentist:
Background, Credentials, and Experience
It's important to review your prospective dentist's biography and research his or her credentials. Take a look at how many years the dentist has been practicing, the organizations and societies for which they are a member, community involvement, and any special recognitions or awards they have earned.
Patient Reviews and Testimonials
You can often get a good idea of what to expect from a dentist and a dental practice by reading what others have to say about their experiences. Dentist reviews and testimonials available on the website and reviews posted on third-party sites can serve as resources that provide you with a snapshot of what patients at the practice have said about the care they have received.
Before-and-After Photos
Most dental practice websites feature a before-and-after photo gallery featuring images of specific conditions and the results of treatment. If the website does not have a gallery, it can be beneficial to ask to see before-and-after photos at the office. These comparison images can help you see the potential for certain kinds of treatment and give you a better idea of what specific procedures are able to accomplish.
Personal Communication Style
After you have completed your research and chosen a potential dentist, it's time to schedule a consultation and meet them in-person. This is your opportunity to determine whether you have full confidence and trust in the dentist before deciding to go ahead with treatment. You should feel comfortable with the dentist and feel that all of your questions and concerns are being answered honestly and thoroughly. A good rapport with your dentist is important and can mean the difference between a positive experience and a negative one.
What Makes Dr. Pollack a Top Dentist in New Jersey?
There are several things about Dr. Pollack that make him known as a Top Dentist in New Jersey. For instance: Dr. Pollack's more than 30 years of dedicated service to our community has been marked by a strong and reliable reputation for providing high-quality dental care and a compassionate approach. In addition, Dr. Pollack has routinely been recognized with Top Dentist designations in New Jersey Monthly magazine, and has achieved numerous other distinctions and honors for his level of care over the years. Plus, by providing comprehensive dental care services right from the house in which he grew up here in Millburn, Dr. Pollack has a unique ability to cultivate a truly welcoming, home-like atmosphere that can help put patients at ease.
Dr. Pollack's commitment to living up to his reputation as a Top Dentist is illustrated by his goal of providing each and every individual who walks through our doors with successful treatment results and the best experience possible. For more information on Dr. Harold A. Pollack and the treatments available here at Beautiful Smiles, please contact us today. We are happy to answer any questions you may have!