Need a Toothbrush Holder? Easily Make Your Own!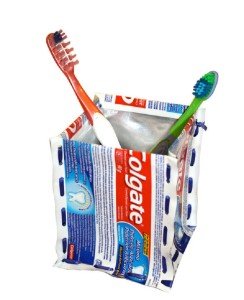 We found this informative article on how to make toothbrush holders out of household items you're planning to throw out anyway! Residents of New Jersey's Millburn, Short Hills, Maplewood, suburban Essex, Union, and Morris County communities who are looking for professional dental care can reserve an appointment with Dr. Harold A. Pollack!
Turn common household items into fantastic toothbrush holders for the whole family. For more craft ideas, visit P&G everyday today!