Give Yourself a Snowy White Smile with Teeth Whitening this Holiday Season!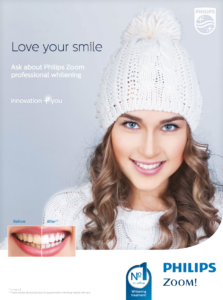 🎶All I Want for Christmas is Some Bright, White Teeth… Some Bright, White Teeth… Yes, Some Bright, White Teeth! 🎶
The holidays are often a time for reflection, giving gifts, eating delicious meals, and general merriment. For many of us, this time of year also includes a sleigh-full of parties, get-togethers with family and friends, and other social engagements. If you are wondering how you can freshen up your smile so you can feel great about the way you look while attending these events, teeth whitening can be an ideal solution. With that in mind, Beautiful Smiles offers a full selection of options for individuals looking to achieve a whiter, more radiant smile for the holidays.
With professional-grade teeth whitening, you can diminish the appearance of yellowing, coffee/wine stains, and the general discoloration that can affect even the most well-cared for teeth. Options at our practice include ZOOM® in-office teeth whitening as well as at-home kits that can help you freshen up your teeth on your own schedule. Professional whitening treatments offer a number of advantages when compared with over-the-counter options, and the procedures available at Beautiful Smiles are known for the exemplary results they can provide.
If you're ready to give your teeth a whiter, more refreshed look, please contact us today. With professional teeth whitening treatment, we can help you attain a beautiful new smile that lasts throughout the holiday season!