Are Dental Implants Right for Me?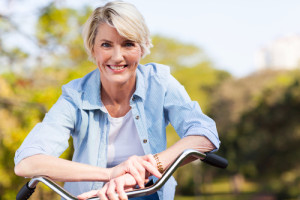 Do you have missing teeth? Are you currently wearing dentures that are ill-fitting or too much of a hassle to maintain? If the answers to any of these questions is yes, dental implants may be a good option for your needs. Dental implants are designed to mimic a natural tooth root. Topped with a durable porcelain crown, a dental implant can fully replace missing teeth or serve as a durable support system for dentures, dramatically reducing the potential for slippage along the gumline and providing a more natural look and feel.
During your initial consultation and oral examination here at Beautiful Smiles, Dr. Harold A. Pollack will evaluate your needs and determine whether you are a good candidate for dental implants. Ideal candidates for this treatment are typically those who:
Are missing a single tooth or multiple teeth
Are looking for long-lasting missing teeth replacement options that can improve chewing, speaking, and/or aesthetics of the teeth with results that look and feel natural

Do not currently have periodontal (gum) disease

Many types of gum disease can be treated. If gum disease is present, it can often be addressed before the implant procedure.

Are not currently experiencing certain medical conditions, such as diabetes or others, that may have a negative impact on healing after dental implantation
Are not currently undergoing chemotherapy or radiation treatment
Have enough jawbone density in the area of the missing tooth to accommodate the dental implant
There have been numerous advances in the field of restorative dentistry and implant dentistry over the years, and many individuals who have been told before that they were not candidates for this procedure may now be eligible. To find out if you are a candidate for dental implants, please contact Beautiful Smiles today.