Dr. Pollack Named A 2022 Top Dentist in New Jersey Monthly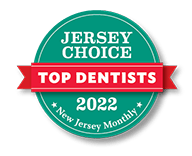 For many years, Harold A. Pollack, DDS has served our beautiful New Jersey communities with advanced dental services that have helped individuals enhance both the health and appearance of their smiles. Dr. Pollack has treated people of all ages over the course of his decades-long dental career, and we think of him as one of the best cosmetic dentists in New Jersey. With that in mind, we are proud to announce that we aren't the only ones! Once again, Dr. Pollack has been recognized in New Jersey Monthly as one of New Jersey's Top Dentists. This year's award marks the 8th time he has received this designation.
The publication surveyed 6,937 dentists in New Jersey to find out who they view as the state's top dental practitioners. The selected dentists are included on NJ Monthly's Top Dentist list based on nominations from their peers in the dental field, or by a professional advisory board. Candidates are reviewed for eligibility and vetted to ensure they are dentists in good standing before the final selections are made, and dentists cannot nominate themselves.
Throughout his years as a practicing dentist, Dr. Pollack has remained compassionate toward his patients and has always aimed to provide them with the highest level of dental care possible. Helping people maintain good oral health and beautiful smiles has been his lifelong passion and, by receiving this award for the 8th time, he is reminded yet again of the importance of his commitment to excellence. If you would like to learn more about Dr. Pollack and the treatments available here at Beautiful Smiles, contact us today!