Beautiful Smiles Team Attends Under One Roof Conference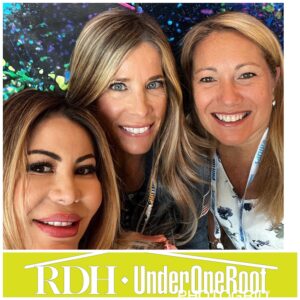 Our dentist and the experienced dental team here at Beautiful Smiles emphasizes the importance of life-long learning and continuous dental education to provide patients with advanced treatments and the best care possible. Recently, the dental hygienists and dental assistants at Beautiful Smiles attended the Under One Roof conference, a professional gathering in Florida that offers additional education courses on dental hygiene procedures and features exhibits on new products and techniques. Our hygienists and assistants have attended this important conference for many years.
At the Under One Roof conference, dental professionals from all over the country can take courses offering additional education on new dental hygiene practices and treatments over the span of the three-day event. Our team members particularly love visiting the exhibit floor, where state-of-the art dental equipment and dental hygiene products are showcased. During the event, our dental hygienists and assistants were able to meet other dental professionals, share experiences, learn about new procedures, and test new products. 
The Under One Roof conference continues to give our dental team the opportunity to bring innovative and efficient new methods of dental health maintenance to our patients. Professional dental cleanings and periodontal treatments are some of the most frequently performed procedures at our practice, and our team is committed to remaining on top of the latest techniques to help make each patient's experience the best it can possibly be. 
For additional information, or to schedule an appointment, please contact us today!