Dr. Pollack Named a 2023 Top Dentist in New Jersey Monthly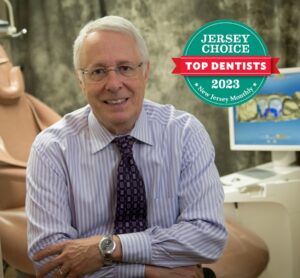 Dr. Harold A. Pollack has been treating and serving our patients in the Millburn, New Jersey community for more than 30 years. His advanced skills, decades of experience, and the numerous cosmetic, restorative, and general dental care treatments he performs have allowed Dr. Pollack to help patients enhance their smiles and restore their confidence. We're lucky to have him, one of the top cosmetic dentists in New Jersey, at Beautiful Smiles and we know we're not the only ones to recognize his exceptional work. We are happy to announce that, once again, Dr. Pollack has been chosen as one of the state's Top Dentists of 2023 in New Jersey Monthly. This designation marks the 9th time he has been honored with this accolade.
New Jersey Monthly surveyed 6,733 New Jersey dentists to discover which of their fellow dentists they view as top practitioners. Nominated by their peers, candidates are then reviewed for eligibility by a professional advisory board and vetted to ensure good standing. Finally, the selected dentists are included on the publication's Top Dentists list.
In all his years practicing dentistry, Dr. Pollack has remained committed to providing patients with exceptional care and optimal results. He's determined to live up to this honor by helping patients of all ages maintain their oral health. If you would like to learn more about Dr. Pollack and available treatments at Beautiful Smiles, contact our office to schedule a consultation today!