7 Times and Counting: Dr. Harold A. Pollack is a Top Dentist of 2021 in New Jersey Monthly Magazine!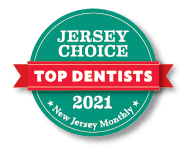 We are delighted to announce that Dr. Harold A. Pollack, our cosmetic dentist and fearless leader here at Beautiful Smiles, has been recognized in New Jersey Monthly magazine as a Top Dentist of 2021! This is the seventh time that Dr. Pollack has been given this prestigious honor, which is the result of a voting process among professionals in the dental field who are asked to identify the best dentists in New Jersey.
New Jersey Monthly has been recognizing the Top Dentists in the state for many years. The publication commissions an independent survey distributed to dentists across New Jersey that asks them to nominate whom they consider to be the state's best dental practitioners. All 6,783 dentists based in New Jersey that have been licensed to practice in our state for a minimum of five years and less than 50 years were mailed the questionnaire. When the accepted ballots were tallied, the dentists who had a sufficient amount of votes were placed on a list and evaluated for eligibility. Then, this preliminary list was reviewed by an advisory board composed of 27 dentists, who then selected the Top Dentist winners based on the nominees who received the most votes. Our entire team is incredibly proud of the fact that Dr. Pollack was among those selected again!
Our dentist in Millburn has been providing advanced dental care to the community for more than 35 years. Dr. Pollack is thrilled to be among this distinguished list of Top Dentists and continues to be grateful for the ability to serve our wonderful patients year after year. Ultimately, we like to think of our patients as members of our own family, and Dr. Pollack looks forward to helping all individuals who visit our practice maintain excellent oral health and a beautiful smile long into the future!