Porcelain Veneers Can Change Lives: Take a Look at Deana's Incredible Journey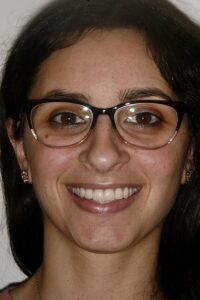 One of the best ways to convey just how much cosmetic dentistry can change people's lives is to listen to a patient's personal story. Last year, the team here at Beautiful Smiles was privileged to provide porcelain veneers treatment for a young woman named Deana, who decided to document this exciting journey on her YouTube channel. 
In the video, Deana explains the concerns she was having with the appearance of her teeth and takes us through her treatment process, beginning with her initial consultation all the way to her last follow-up appointment at our practice. Deana had several teeth in the front, most visible area of her mouth that were affected by discoloration—they were noticeably darker than the teeth that surrounded them. She was so insecure about them that she had even begun trying to block one of her teeth with her lip whenever she talked. After doing some research and even visiting a dental office in New York City, Deana decided that she wanted to consider a local practice here in Millburn. She found our website and was impressed with some of the comments and before-and-after photos, so she came in for a consultation. Ultimately, Deana decided to move forward with a treatment plan: the placement of four porcelain veneers preceded by a professional teeth whitening procedure to provide the teeth with a whiter appearance in order to match the fresh, whiter color of the veneers.  
After the teeth whitening, Deana had temporary veneers placed for a brief period, then came back for the placement of the final veneers. Throughout the video, Deana discusses the process and her feelings along the way. Once the final veneers are placed, Deana can barely contain her excitement, explaining that she had been wanting to correct the concerns for a long time and finally decided to take action. "I've always wanted this. I just feel so pretty and confident!" She also expressed her gratitude toward our dental team for the amazing results. "I'm so thankful, I love them so much. They look so good! And I could not have done this without Dr. Pollack, Maria, Linda, Kim… these people are like the nicest ever." 
Deana's video also includes the ecstatic reactions of loved ones when they saw the results. Plus, near the end of her documentary, Deana even provides an update one year after she began her porcelain veneers journey. Deana says she realized almost immediately after she received the veneers that she was starting to take better care of her overall health and oral hygiene. She also started working out more and improved her skin care routine. She says today she feels better and has more confidence. "It is indeed one of the best decisions I have ever made for myself!" 
You can take a look at the full video of Deana's porcelain veneers journey below. If you are considering porcelain veneers or other treatments designed to enhance and improve smile aesthetics, please don't hesitate to contact Beautiful Smiles today!