When is Soft Tissue Laser Used in Dentistry?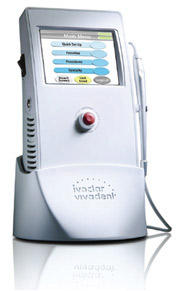 When it comes to dental procedures, one of the most innovative improvements in current years has been the use of Lasers. They have been proven to be efficient and are used because of the many different benefits that the new technology brings. When it concerns dental treatments, lasers can be used in several methods. They can help in bleaching teeth, eliminating dental caries on the crowns of teeth, or to treat the gum area and other soft tissue. For more fragile and sensitive locations like the gums, the soft tissue laser treatment is most advised. At Beautiful Smiles, we use a Soft Tissue Laser.
When using soft tissue laser at Millburn dentist, Beautiful Smiles, there are lots of benefits. It is a lot more precise and accurate so Dr. Pollack can precisely target any problem areas. Considering that it is less invasive, it decreases the bleeding and inflammation or swelling. Soft tissue lasers are not that uncomfortable and promote faster recovery times for patients and typically replace the need for stitches for the treated area to heal.
Soft tissue laser is utilized in a range of methods for different treatments at our Millburn dental practice. It can also be used to eliminate soft tissue lesions, surgery for the gums, and a dental frenectomy to deal with speech problems.
Soft tissue lasers have many uses that benefit patients in exceptional ways, not only to help them with their physical or functional dental issues, but also to reduce any fears when it pertains to getting dental operations. Contact us today for more information about soft tissue laser and what it can do for you!