Technology
Dr. Harold A. Pollack uses the latest dental technology to perform procedures that are quick, effective, and as comfortable as possible.
DURAThin Dental Veneers

DURAthin veneers are very thin porcelain pieces that are custom-made to adhere directly to the front of teeth without grinding or shaving!
Lumineers

Ultra-thin LUMINEERS are custom designed to give you the beautiful smile you've always dreamed of. Unlike traditional veneers, there are no shots, no drilling of sensitive tooth structure, and no pain. They're even reversible, so you have nothing to lose and a beautiful smile to gain
VELscope Oral Cancer Screening
Dedicated to maintaining the overall oral health of his patients, Dr. Pollack employs the VELscope oral cancer screening device during a comprehensive evaluation. A painless and quick procedure, Dr. Pollack shines the VELscope light into your mouth to detect any abnormal tissues which may indicate cancer. The VELscope system does not use any dyes or rinses.
Soft Tissue Laser Treatment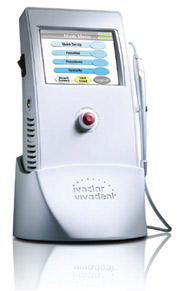 Dedicated to the latest technology, Dr. Pollack has invested in a soft tissue laser which is a gentler alternative for sensitive gums. Dr. Pollack can utilize laser dentistry techniques for a variety of dental situations. Benefits include, less pain, decreased risk of infection, minimized damage to surrounding tissues, faster healing, and less bleeding. For more information about laser dentistry at our New Jersey office, please contact us today!
Digital Intra Oral Cameras
The digital intra oral cameras used by Dr. Pollack provide a host of benefits to our patients. Not only can you view your mouth as Dr. Pollack sees it to help give you a better understanding of your dental situation, it can also be an effective educational tool to show areas you may be inadvertently neglecting. Furthermore, Dr. Pollack can keep a photographic archive of your mouth and compare any changes that may occur from year to year.