Should I Choose Teeth Whitening or Porcelain Veneers?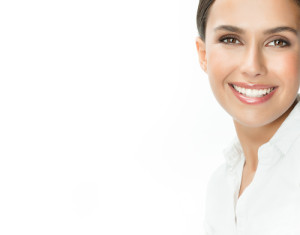 A person's smile is often one of the first things people notice about their appearance. As a result, stains or tooth imperfections can have a significant effect on one's self-esteem. With cosmetic dentistry techniques such as teeth whitening and porcelain veneers, Dr. Harold A. Pollack can rejuvenate your smile for a more vibrant and youthful look. But how can you determine which procedure is best for you?
Professional teeth whitening treatments, such as our in-office Zoom!® Whitening system, can restore the natural radiance of your teeth in a single day. This option can be a great benefit if you have a special event on the horizon such as a wedding or a reunion. Zoom!® Whitening is a fast and effective treatment that can eliminate stains caused by coffee, tea, wine, and other agents that can discolor the teeth. The procedure can ultimately brighten your teeth by several shades. Patients who wish to have the convenience of whitening in the privacy of their own home also have the option of our easy-to-use custom trays and gel.
For patients who have deeper, more significant stains and discoloration on their teeth, porcelain veneers may be an additional solution to achieve a brighter, whiter smile. This cosmetic treatment has the added benefit of concealing a number of other tooth imperfections. If you wish to address any cracks, chips, gaps, or even mild tooth misalignment, porcelain veneers can typically address those concerns. Unlike teeth whitening, the porcelain veneers procedure usually takes a few visits to evaluate your needs, create an impression of your teeth, and bond the custom-designed veneer or veneers to the teeth and put on the finishing touches.
To discover which cosmetic dentistry treatment can best meet your individual needs, or to schedule a consultation with Dr. Pollack, please contact Beautiful Smiles today.