Implant Supported Dentures
Implant supported dentures are an advanced restorative dentistry technique that can eliminate many of the common discomforts and inconveniences of traditional dentures. At Beautiful Smiles, we focus on supporting and enhancing the function of your teeth and gums as well as delivering cosmetically attractive, youthful results. By using a select number of dental implants to securely fasten your new dentures into place, Dr. Harold A. Pollack can replace missing teeth with results that feel comfortable, stable, and natural.
Why Implant Supported Dentures?
Traditional dentures often involve the application of messy adhesives and can cause irritation or slippage along the gumline. Since implant supported dentures rely on dental implants rather than adhesives, these common frustrations are significantly reduced or eliminated. If you have missing teeth and are seeking a more secure and natural-looking alternative to traditional dentures, implant supported dentures can offer you the support and function you need. Many of our patients at Beautiful Smiles have found that implant supported dentures are not only more comfortable than their previous dentures, but also increase the ease with which they can drink, chew, and speak. As an added benefit, implant supported dentures can reduce the bone loss that can occur with other, more traditional missing teeth replacement techniques.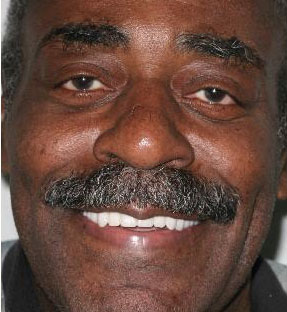 Candidates for Implant Supported Dentures
To determine your candidacy for implant supported dentures, Dr. Pollack will perform a comprehensive oral exam, take a full set of x-rays, and carefully review your medical history. Dr. Pollack will then inform you of your tooth replacement options and give you his recommendation so that you can make an educated decision about the health of your teeth and gums.
For patients who are not candidates for a full set of dental implants, implant supported dentures may be an alternative solution. Patients with an extremely low jawbone density may not be ideal candidates for implant supported dentures; if that is the case, Dr. Pollack can recommend alternative options. If you would like to learn more about implant supported dentures, or to schedule an appointment to determine your candidacy, please contact us today.