Periodontal Care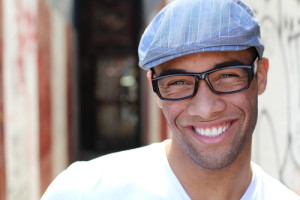 Here at Beautiful Smiles, our experienced dentist, Dr. Harold A. Pollack, and his team of skilled dental hygienists can help you fight periodontal (gum) disease and maintain healthy gums. Most individuals will be affected by gum disease at some point in their lives, even those who have good oral hygiene routines and take excellent care of their teeth and gums. Routine periodontal care is essential for preventing the effects that gum disease can have on both your oral health and your overall health. Evaluation of your gums is a standard part of regular dental check-ups at our practice, and we offer advanced treatment to address a variety of concerns.
What are the causes and symptoms of gum disease?
It is very common for bacteria and plaque to gradually collect in certain places along the teeth and gums. When left untreated, gingivitis (the earliest stage of gum disease) can develop. Gingivitis can then lead to periodontitis, which can ultimately pose a significant threat to the health of your teeth and gums, in addition to your general health.
Some of the causes of gum disease can be attributed to:
Poor dental hygiene and lack of professional dental care
Teeth grinding and clenching
Tobacco use
Nutritional deficiencies
Certain medications and/or medical treatments
Illness or medical conditions such as diabetes
Hormonal changes
Symptoms of gum disease can include:
Swollen, inflamed, red, and/or bleeding gums
Halitosis (bad breath)
Receding gums
Enlarged pockets between the gums and teeth
Teeth that feel loose
Changes in bite
Tooth loss
A discharge of pus between the teeth and/or along the gumline
Untreated gum disease has also been linked to serious overall health problems, including heart disease, stroke, cancer, diabetes, and other conditions. Research has also shown a correlation between gum disease and the effects of Alzheimer's disease. The consequences that gum disease can have on one's oral and general health can be severe, which makes it necessary to undergo regular checkups for periodontal disease and to have treatment as early as possible.
How can gum disease be treated?
At Beautiful Smiles, we offer treatments designed to help slow the progression of gum disease and prevent it from getting worse. Regular preventive care options such as dental cleanings can remove hardened plaque (calculus) from the teeth so that there is a strong seal between the teeth and gums. For patients who have gingivitis or more advanced levels of gum disease, a procedure known as a deep cleaning (scaling and root planing) can often be very beneficial. This non-surgical treatment involves removal of plaque and calculus deep within the gums. It is a very common procedure that can be performed in a single appointment here at the office.
Once you have been examined, our dentist will determine whether you are suffering from gum disease and, if so, the level of severity you are experiencing. We can then talk with you about your treatment options and help you decide on the best course of action for restoring the health of your gums.
If you would like more information, or if you would like to schedule an appointment at Beautiful Smiles, please contact us today.