Mia's Story
Smile Makeover with All Porcelain Veneers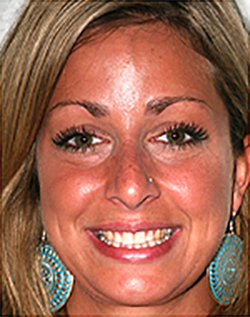 Before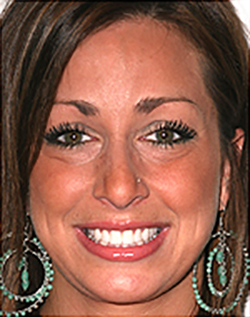 After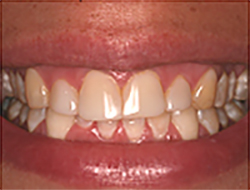 Before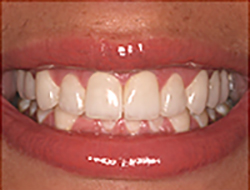 After
Before I tell you how life altering this experience has been for me, I want to tell you that Dr. Pollack's team is second to none. I felt as though I was family from the very second I called for my consultation. I walked into the office with fears from past dentists I have visited and immediately, I was greeting with understanding and real emotion. I knew – I was going to matter to this team.
I had a major accident at nine years old that broke my front teeth. This led to years of insecurity, I was constantly afraid to smile. This led to many different procedures to try and correct the problems but I was always unhappy with the results. This kept me searching for the one dentist that I felt I could trust, and could actually fix my smile.
Before meeting Dr. Pollack and his team I went on numerous consultations – one dentist even told me that my teeth wouldn't be able to hold veneers. I was devastated. I went on several other visits and felt that no one really cared for me and my fears, until I walked into Dr. Pollack's office. I knew I would be using his group to help me.
After months of preparation, Sunday morning visits, and midnight calls – sorry Doc, I know that you must have wanted to strangle me – Dr. Pollack changed my life. Not once did I ever feel that I couldn't call or visit.
Today, I am overwhelmed at how happy I am with my results. Never in my life have I smiled with such confidence. I get compliments every day at how beautiful my teeth are and how perfect they look. I would never trust another dentist to touch my teeth again.
Love to all the girls at the office – you are all truly amazing!
Sincerely,
Mia