Dental Care Can Be Affordable!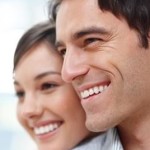 We're excited to announce our partnership with CareCredit. Now your dental treatments are possible, as CareCredit allows you to begin treatment immediately and pay in affordable monthly installments that are tailored to your budget.
Learn more about CareCredit and even estimate your monthly payments by clicking here.
CareCredit can be used for your own treatment or the treatment of a family member, and it's especially great if your treatments are not covered by insurance or if you don't have dental insurance at all.
Please note that Dr. Pollack's office offers free interest only on 6-month and 12-month qualifying purchases of $200 or more made with your CareCredit credit card account. Learn more about CareCredit's special financing.
We're happy to answer any questions you might have. Give us a call at 973-947-4331.