Kids Oral Health Tips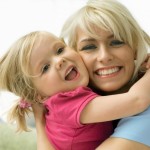 Wondering how to talk to your kids about proper oral health care? Here's an article on Kids Health that explains in simple terms why healthy teeth are important and the best way to brush your teeth. The historical facts about teeth and tooth brushing may get you child a bit more interested in practicing good oral health!
We recommend visiting your dentist at least once every six months, or as recommended by Dr. Pollack. It may be that you or your child will require more frequent visits in order to monitor your plaque buildup, cavities and general oral health care issues. Book your appointment by giving our office a call today!