Mouth Guards: Protecting your teeth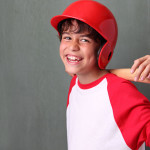 Did you know most sport injuries are oral injuries, damaging your teeth, lips and mouth? The best way to protect your smile from oral injuries during sports is a sport mouth guard. But mouth guards do not only protect you during sports; read this helpful article on when mouth guards are essential to use.
Of course, these types of mouth guards are fitted at home by softening the plastic with boiling water and biting down. This only offers limited fit, comfort, and protection. We recommend a dentist-fitted, custom sport mouth guard for the best fit and protection. We offer custom mouth guards at our North New Jersey dental clinic, so give us a call to schedule an appointment.