Dr. Pollack Attends 2020 Spear® Education Workshop On Facially Generated Dental Treatment Planning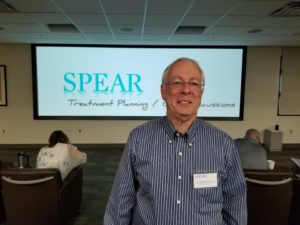 One of the cornerstones of Dr. Harold A. Pollack's philosophy of care is to continuously pursue additional dental education in order to always remain abreast of new advances and the latest techniques. This allows Dr. Pollack to provide our patients with new kinds of treatment designed to be more efficient, effective, and convenient. Recently, our dentist in Millburn attended a 2020 Spear® Education hands-on workshop in Scottsdale, Arizona to learn more about innovative approaches to dental treatment planning.
During the workshop on "Facially Generated Treatment Planning" at the Spear® Education facility, Dr. Pollack learned about a variety of tools and approaches to overall treatment planning that can help produce intricately precise plans for our patients along with clear visualizations of what certain procedures can accomplish. These tools can be particularly helpful for patients considering restorative or cosmetic dentistry options designed to significantly renew smile aesthetics or dental function. With our use of advanced digital photography and other state-of-the-art dental technology, along with Dr. Pollack's commitment to thorough communication and customized treatment plans, we can give patients a more comprehensive idea of the solutions that can be best for their needs and goals. These steps are integral for the creation of precise treatment plans that allow patients to become true partners in their own dental care, and can ultimately help produce results that meet—and perhaps even exceed—expectations.
The Spear® Education organization is one of the most prestigious and respected institutions for dental education in the U.S., and Dr. Pollack is excited to have the opportunity to continue advancing his ability to provide innovative approaches to dental care designed to produce beautiful new smiles! If you are considering your options for treatments that can successfully renew the appearance, health, or function of your teeth, please contact us today.